Historic Places Day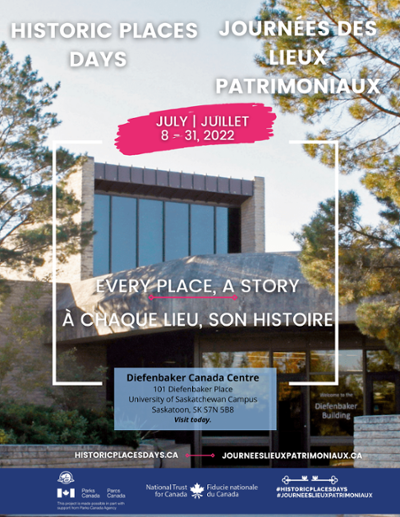 Looking for something fun and educational to do this summer? Travel back in time and revisit the life of Canada's 13th Prime Minister, John Diefenbaker this July for Historic Places Days.
The Diefenbaker Canada Centre (DCC) is a registered historic site that is unique for both its location on the University of Saskatchewan campus and its appeal to diverse audiences of all ages and identities. With affordable admission and engaging exhibits and guided tours, the DCC creates a welcoming and accessible environment for everyone.
We hope to see you soon!
Selfie Contest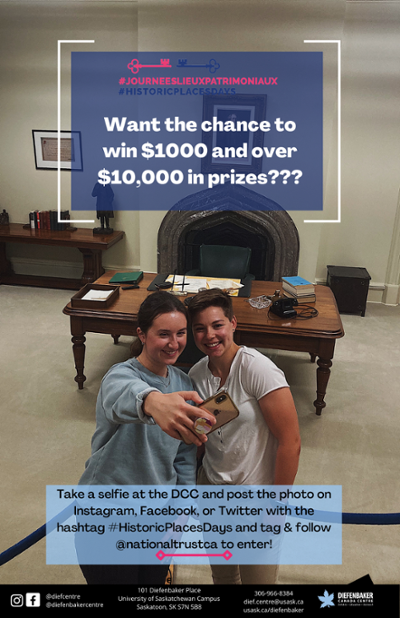 From July 8th through July 31st, visit the Diefenbaker Canada Centre (DCC) for a chance to win $1,000 or prizes including a VIA Rail pass, Park Canada pass, Canada History Subscription, National Geographic Guide, Canadian Geographic Magazine Subscription, or a National Trust Membership!
To enter, visit the DCC and take a selfie or a photo of your favourite part of the museum, and then post your photo on Instagram, Facebook, or Twitter with the hashtag #HistoricPlacesDays and tag & follow @nationaltrustca.
Tell us your story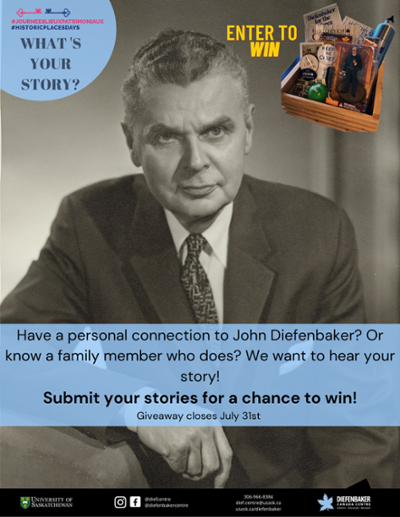 For #HistoricPlacesDays (July 8-31, 2022), the Diefenbaker Canada Centre wants to hear YOUR personal stories about, or connections to, John Diefenbaker.
Did you or someone you know meet John Diefenbaker or his wife Olive?  Or maybe you witnessed his cross-country funeral procession by train from Ottawa to Saskatoon. Whatever the case, we would love to hear your story!
E-mail, mail, or message us on social media to share your stories OR come by the DCC and tell us in person! By sharing your story, you will be entered into a giveaway for the chance to win a Canadian Heritage Prize pack, including Canadian history colouring books, a copy of Diefenbaker for the Defense, a DCC water bottle, a Canadian Legend action figure, and more!
Photography Project
MuseumWeek 2020: Culture in Quarantine
Following the #ArtinQuaratine initiative by the Getty Museum, join in the fun and try your hand at replicating some candid Diefenbaker moments!
Have a look through our suggested photo collection or find your own inspiration from our online exhibits. Choose a photo, use clothing and props from your home, or recreate the image in crayons, paint or pencil, and share your artistic interpretation with us (@diefcentre) on social media!! We will repost your photo as a side-by-side comparison for the world to admire! And don't forget to tag #museumweek2020 or #museumweek.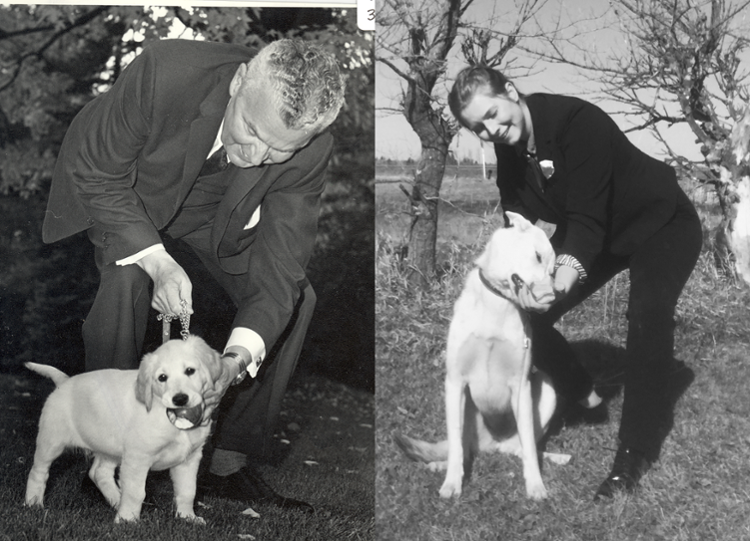 Photo Collection