The Diefenbaker Building is temporarily closed, due to the COVID-19 pandemic. During this time, we encourage you to view our online exhibits to learn more about Canada's history from the comfort of your home.
---
Cipher-Decipher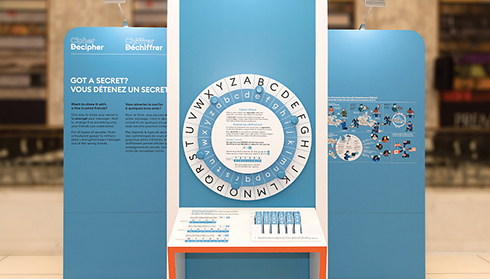 June to early September 2021 
Pssst…want to know a secret? One way to safely share secret information is through encryption—which means converting your message into something only the intended recipient can understand. For as long as we've had secret information, individuals and organizations have encrypted and analyzed encrypted communications. One way people encrypt their secrets is through ciphers that replace the original message with other letters, numbers, words, or symbols. From schoolyard gossip to military plans, ciphers keep secrets out of the wrong hands.
This interactive exhibition from Ingenium: Canada's Museum of Science and Innovation, developed in partnership with the Communications Security Establishment, explores the past and present of communications cryptology—what it is, how it works, and how it affects our lives. See an authentic Enigma cipher machine, or try your hand at logic puzzles and games to see if you have what it takes to work in the field of cryptology!
Exhibit is displayed in both English and French.
---
St. Louis: Ship of Fate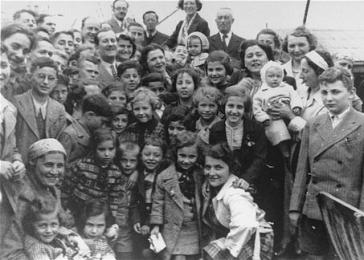 March to June 2022
In 1939, the German luxury liner St. Louis and her 936 Jewish refugees were denied entry to Cuba, the U.S.A. – and finally, Canada. St. Louis returned to Europe, to war and genocide. Almost a third of her passengers died in Nazi camps. This moving and thought-provoking exhibit from the Maritime Museum of the Atlantic, developed in cooperation with the Atlantic Jewish Council and the Canadian Maritime Heritage Foundation, provides a glimpse into a dark moment in Canadian history, when a helping hand was denied. Through firsthand testimonials, gripping photography and interactive features, this exhibit strives to create broader awareness for a tragic story of war and national policy. 
Exhibit is displayed in both English and French.
---