If you are interested in exploring exhibits that are connected to both our broad themes and the life, political career, and legacy of the Right and Honourable John G. Diefenbaker, please look for the blue maple leaf icon! To view all exhibits related to Diefenbaker's legacy, please click on the blue maple leaf icon.

If you are a teacher interested in materials for your classroom, look for the grey in-class materials icon! All online exhibits with this icon can be viewed in the classroom and supplemented with free, downloadable educational activities and printables. To view the associated in-class materials, click on the icon or visit our in-class materials page.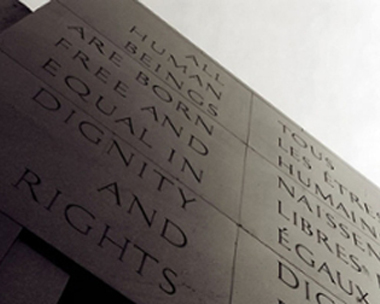 Unity, Diversity, & Justice
(1867-present) 
Canada's approaches to human rights have developed from a long history of precedent-setting legislation and acts, but with these successes have come disappointments. View this online exhibit to learn more about how these experiences have shaped and informed Canadians' attitudes toward unity, diversity and justice — at home and internationally.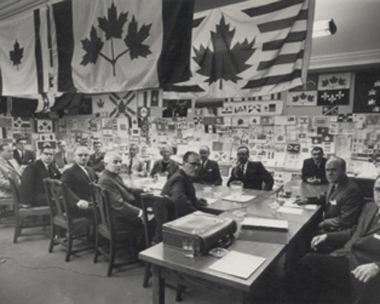 A Leaf of Their Own: Searching for a National Flag
(1871-1965) 
The Maple Leaf flag has served as a distinctively Canadian symbol since February 15, 1965, when it was first raised on Parliament Hill. However, the search for a new national flag was marred in controversy. This online exhibit explores the social and political context of what became known as the Great Flag Debate.
Sisters United: Women's Suffrage in Saskatchewan
(1876-1985) 
Sisters United: Women's Suffrage in Saskatchewan tells the stories of women who led the movement that resulted in the achievement of the provincial franchise in 1916. Within a rapidly changing society, these suffragists were agents of change whose efforts were the first steps toward women's equity rights, greater social reform and political justice in Saskatchewan.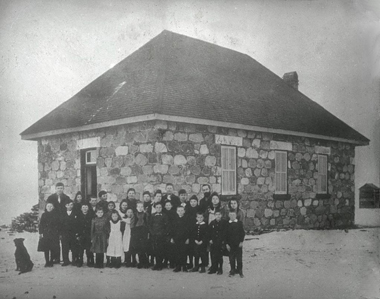 Little Stone Schoolhouse on the Prairie
(1887-present)
View this online exhibit to explore what school was like during the late 1800s and early 1900s in Saskatchewan, view historical photographs, learn about the construction and relocation of the original Victoria School, and learn about how the Little Stone Schoolhouse is used today.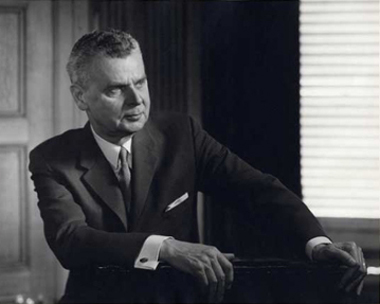 Fostering a Vision for Canada 
(1895-1979) 
This online exhibit explores the life of John G. Diefenbaker starting from his birth in Neustadt, Ontario until his death on August 16, 1979. The exhibit moves through his life as a visionary, a lawyer, and a Prime Minister and delves into his One Canada dream, his relations with the USA, his devotion to the monarchy, his bond with the "average Canadian", and the love he had for his family. View this online exhibit to learn about the impact that John G. Diefenbaker's had on Canada in his own time and today.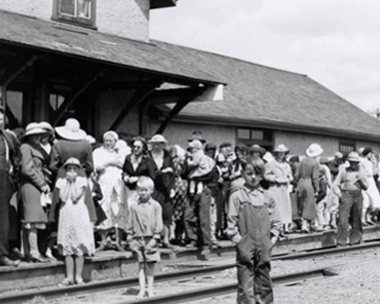 Flight & Resilience: Mennonites of Saskatchewan
(1895-present)
Flight & Resilience: Mennonites of Saskatchewan tells the story of those who immigrated to Saskatchewan from Europe to escape political and economic conditions that threatened their lives, conscience, and community cohesion. Visit this online exhibit to learn about the flight of a people in search of a new home.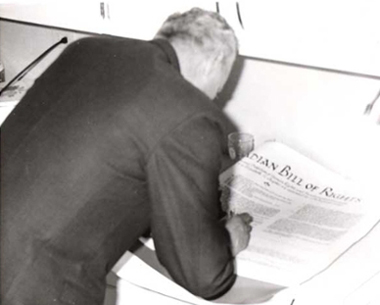 The Canadian Bill of Rights
(1947-1982)  
On 10 August 1960, Her Royal Highness Queen Elizabeth II granted Royal Assent to the Canadian Bill of Rights. This exhibit focuses on the Canadian Bill of Rights and Diefenbaker's role in shaping what it means to be Canadian.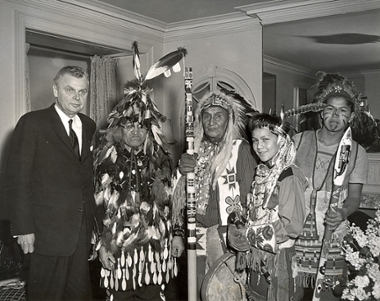 The Enfranchisement of Aboriginal Peoples of Canada
(1960)  
A dedication to fairness and equality was a driving force of John Diefenbaker's career. Diefenbaker felt that all citizens were entitled to certain essential rights, despite cultural differences.  Throughout his political career he attempted to correct certain aspects of Canada's past injustices, and his government took steps to create harmony between the Federal Government and First Nations peoples.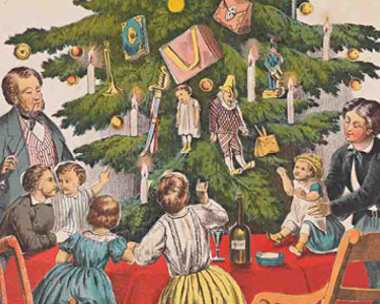 Victorian Christmas: In the Classroom and the Home
(1837-1901)
In this exhibit, you will learn how Victorian children celebrated Christmas at school and at home with their families! You will also see many historic photos, fun family-friendly information and links to games, crafts, and printables. At the end of the exhibit, a supplemental learning section provides a more detailed look at the history of Victorian Christmas, including the origins of famous Christmas figures throughout the world.
Pride on the Prairies
(1970s-2020)
Pride on the Prairies: Queer History in Saskatchewan takes a look at the history of activism and Pride in the province. It includes information on the history of human rights in Saskatchewan and the community organizations, protests, and activism that made Pride possible.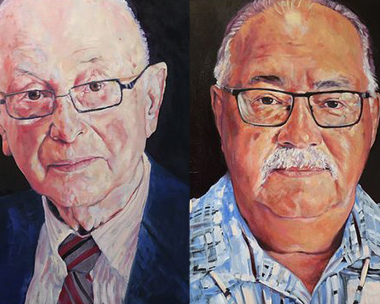 They Didn't Know We Were Seeds
(2022)
They Didn't Know We Were Seeds is a virtual exhibit that takes you through a series of portraits painted by Saskatoon-based artist Carol Wylie. These inspiring works portray survivors from the Holocaust during the Second World War and the Residential School System in Canada.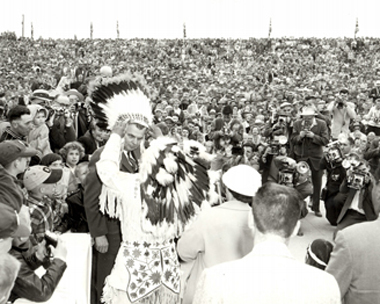 Wa Pa Ha Ska: Whitecap Dakota First Nation
(1763-2012)
An exhibited curated in partnership between the Diefenbaker Canada Centre and Whitecap Dakota First Nation.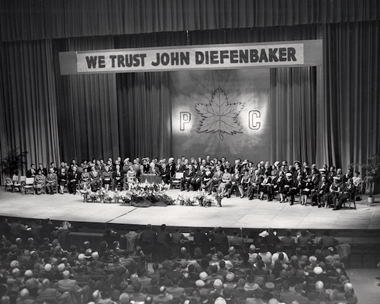 One Canada: Diefenbaker's Vision
(1903-1979)
One Canada: Diefenbaker's Vision is an exhibit produced by the Diefenbaker Canada Centre which sparks conversations with visitors about nationalism, identity, human rights, and how we as Canadians view our country as a unified nation.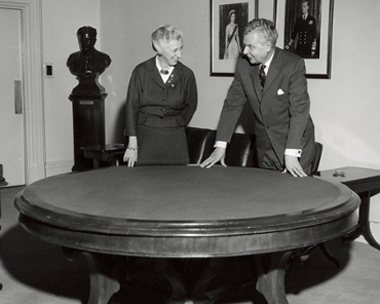 The Appointment of Ellen Fairclough as Canada's First Female Cabinet Minister
(1950-1963)  
Fairclough triumphed in the face of difficulty; she endured the discrimination she faced as a woman in the workplace. Learn more about Ellen Fairclough's life and political achievements in this online exhibit.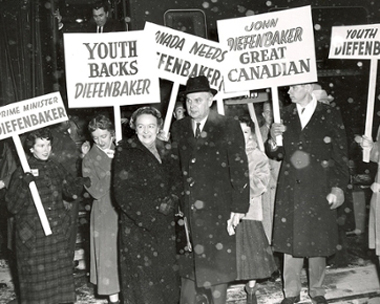 The Federal Elections of 1957-1958
(1957-1958) 

The Liberals had been in power since 1935 and the Progressive Conservative Party of Canada, with newly-elected leader John G. Diefenbaker, was confident that they could make electoral inroads. View this online exhibit to learn more about the campaigning and elections that took place in 1957 and 1958.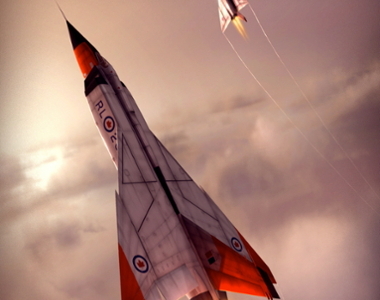 Touch the Sky: The Story of Avro Canada
(1959) 
A pioneer in aircraft manufacturing, Avro Canada Ltd. was most recognized for its Avro Arrow aircraft—a model intended to serve the Royal Canadian Air Forces. Highly debated in government for its cost and national defence implications, Prime Minister Diefenbaker cancelled the production of the Avro Arrow in 1959. Adapted from the 2019-2020 exhibition at the Diefenbaker Canada Centre, this online exhibit tells the story of Avro Canada's creation and its impact on the world of aeronautics and technology.
Canada's Role in the International Community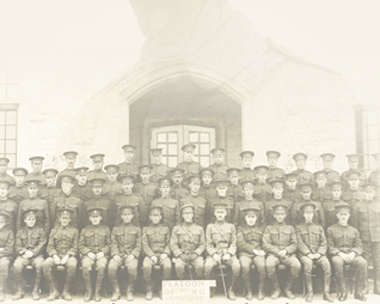 Deo et Patriae - For God and Country: The University of Saskatchewan and The Great War
(1907-1933) 
The Great War profoundly altered the University of Saskatchewan and irrevocably transformed its sense of identity as an institution.
This exhibit highlights the achievements and sacrifices of individuals from the University, examines the U of S community's role in the War effort, the War's impact on campus life and education, and the legacy of the War that is indelibly evident in the memorials throughout campus.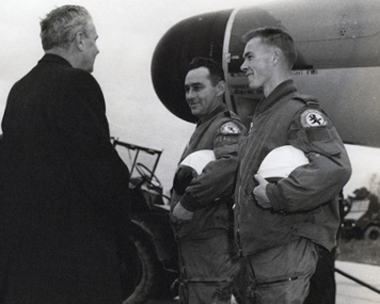 The Nuclear Question in Canada
(1950-1963) 

Throughout his term as Prime Minister, John Diefenbaker struggled to determine whether Canada should acquire nuclear weapons. View this online exhibit to learn more about NORAD, the Avro Arrow, the Bomarc Missile, and the Nuclear Non-Proliferation Treaty.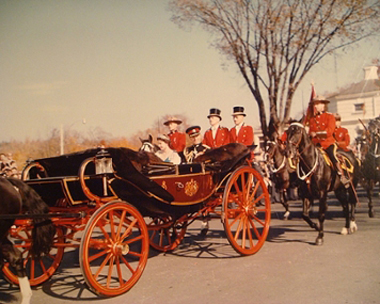 The Crown in Canada
(1957)  
John Diefenbaker held a deep respect for the monarchy and was a passionate defender of the British Parliamentary system throughout his political career. View this online exhibit to learn more about British-Canada relations and Queen Elizabeth II's visit to Canada in 1957.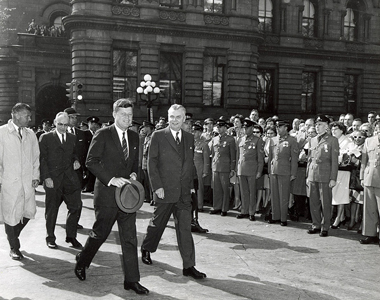 Canada's Role in the Cuban Missile Crisis
(1962)  
Prime Minister Diefenbaker hesitated when President Kennedy told him to raise Canada's military status to DEFCON 3, drawing a variety of responses from the public. View this exhibit to learn more about the relationship between John F. Kennedy and John G. Diefenbaker and Canada's response to the Cuban Missile Crisis.