Fostering a Vision for Canada:
The Diefenbaker Legacy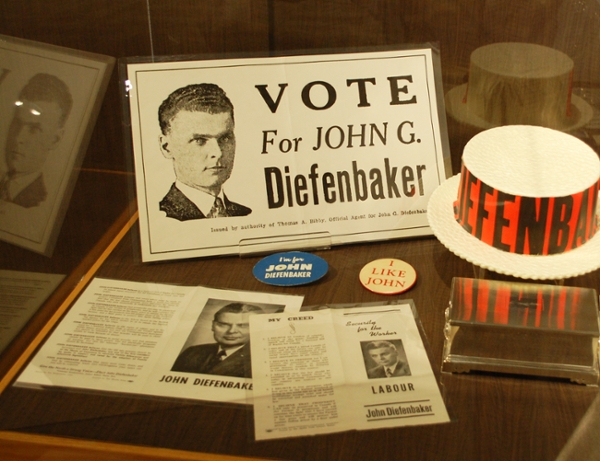 The Diefenbaker Building is temporariy closed, due to the COVID-19 pandemic. During this time, we encourage you to view our online exhibits to learn more about Canada's history from the comfort of your home.
Fostering a Vision for Canada presents the life of the Right Honourable John G. Diefenbaker from his childhood through to the end of his tenure as the thirteenth Prime Minister of Canada.
This exhibit illuminates the character and legacy of Mr. Diefenbaker, explains his achievements and challenges while in office from 1957-1963 and highlights his close connections with the University of Saskatchewan. It charts his dedication to human rights and equality throughout his career as a lawyer and his struggle to be elected into public office. Further, the exhibit features a number of notable artefacts, including personal belongings, campaign memorabilia, and gifts received throughout his political career.