The Right Honourable John George Diefenbaker, Prime Minister of Canada from 1957 to 1963, was unlike any leader who preceded him. Raised on the economically marginalized prairies, Diefenbaker felt a strong connection to the poor and oppressed of Canadian society. His humble beginnings led him to adopt a populist, humanitarian style of politics that focused on the needs of average men and women.
"I was criticized for being too much concerned with the rights of the average Canadian. I can't help that; I am one of them!"
– Diefenbaker, 1967  
Elmer Clive Diefenbaker: The Devoted Younger Brother
Elmer was a devoted supporter of Diefenbaker throughout his years in politics, and regularly attended his brother's political rallies. After Diefenbaker was re-elected Prime Minister in 1958, Elmer accompanied him and Olive on their world tour. Far from being a mere companion, Elmer was a member of Diefenbaker's inner circle. Many photos show him conversing with foreign dignitaries and interacting with world leaders at international events. 
After Elmer died in 1971, Diefenbaker had a tribute inscribed on his gravestone that read, "He found his own happiness in bringing happiness to others. Erected by his brother John in gratitude." 
In 1903, the Diefenbakers travelled west from Neustadt, Ontario to the region which would become Saskatchewan. His family homestead at Tiefengrund, near Duck Lake, became a popular stop for the region's Eastern European settlers, First Nations, Métis, and RCMP. In this diverse environment, young Diefenbaker learned the importance of hard work and egalitarian values, and developed a sense of empathy for the marginalized. 
"The newly opened land [of the West] tended to be a great social leveler, where each helped anyone in need, regardless of racial origin." 
– Diefenbaker, 1976 
Meeting a Legend
Diefenbaker recounted that one of the many visitors to the Diefenbaker homestead was Gabriel Dumont, the famed Métis general of the 1885 Northwest Resistance. Young Diefenbaker was awestruck by Dumont's reputation and larger-than-life presence. Such encounters led to Diefenbaker's deep respect and admiration for Indigenous peoples. 
Although being of German heritage and coming from Western Canada placed him at a disadvantage, Diefenbaker was determined to leave his mark on Canada. He became an alderman in Wakaw, Saskatchewan at the age of twenty-five, but then encountered a series of electoral defeats in the 1920s and 1930s. Diefenbaker persisted campaigning, believing he would best be able to bring about positive reforms once in political office.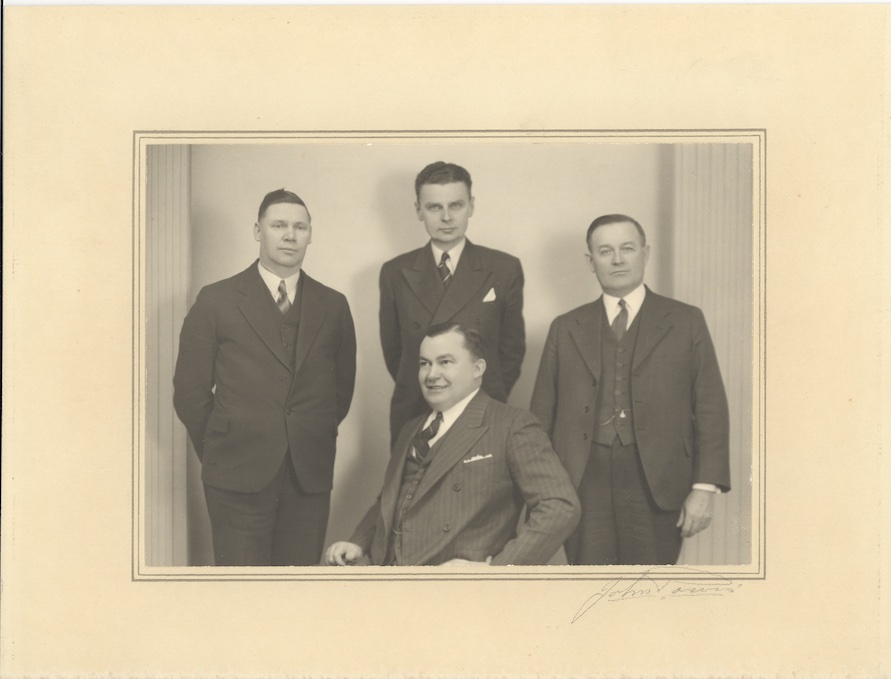 "Being of mixed origin myself, I knew something… of the feeling that citizenship depended upon surnames, or even blood counts. It was then, as a boy… that I made the determination to eliminate this feeling."
– Diefenbaker, 1961 
Strong Parental Influence
Diefenbaker credited his parents for much of his determination to become Prime Minister. His father, William, was a schoolteacher who instilled in Diefenbaker a love of debate and a respect for the institution of Parliament. His mother, Mary Bannerman, was a stern, formidable woman, to whom Diefenbaker attributed much of his grit and determination. 
Defender of the Downtrodden
Mere days after graduating from the University of Saskatchewan's College of Law in 1919, Diefenbaker opened an office in the small town of Wakaw, Saskatchewan. He won his first court case a month later. Diefenbaker became known as a compelling orator, who frequently offered pro bono legal advice, and defended immigrants and Indigenous Peoples, who had few willing advocates. 
"So strongly did I feel for the person who had a very low income… [that] I made the decision that no one wronged would ever be permitted to go into court… without having a defender."
– Diefenbaker, 1976 
Possibly Diefenbaker's most controversial murder case involved Alex Wysochan, who was charged with the murder of his girlfriend, Antena Kropa. Diefenbaker attempted numerous times to appeal a guilty verdict, but Wysochan was ultimately convicted and executed. Mere months after his execution however, Wysochan's innocence was proven. Being unable to save his client's life intensified Diefenbaker's deeply-held opposition to capital punishment. 
Contesting the Death Penalty
Diefenbaker's fierce opposition to the death penalty was due in large part to his experiences as a lawyer. Of the eighteen people facing execution that he defended, he successfully saved the lives of sixteen. As Prime Minister, Diefenbaker commuted fifty-two of the sixty-six death sentences passed in Canada from 1957 to 1963. Following his tenure, he voted repeatedly against capital punishment as a Member of Parliament (MP) until it was finally abolished in 1976. 
"Some wonder why I have such a feeling of concern over… the death penalty. …how would you feel if you defended a man… who was convicted [of murder]; whose appeal was dismissed, who was executed; and six months later the… witness for the Crown admitted that he… had committed the murder and blamed it on the accused? That experience will never be effaced from my memory." 
– Diefenbaker, 1972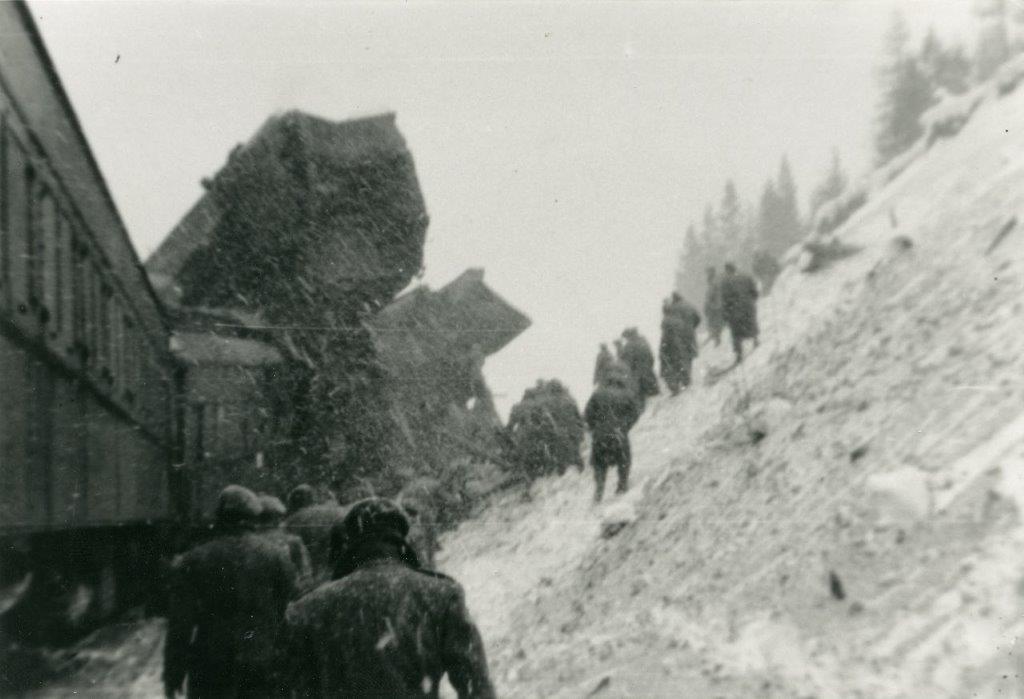 In 1950, a troop train and passenger train collided near Canoe River, British Columbia. Jack Atherton, the telegraph operator, was charged for not relaying a message that might have prevented the crash. Diefenbaker was retained as defence counsel, but could not practice in BC until he paid $1,500 to take that province's bar exam. He drew nation-wide attention, adding to his growing reputation as a legal advocate when Atherton was acquitted.  
A Heavy Toll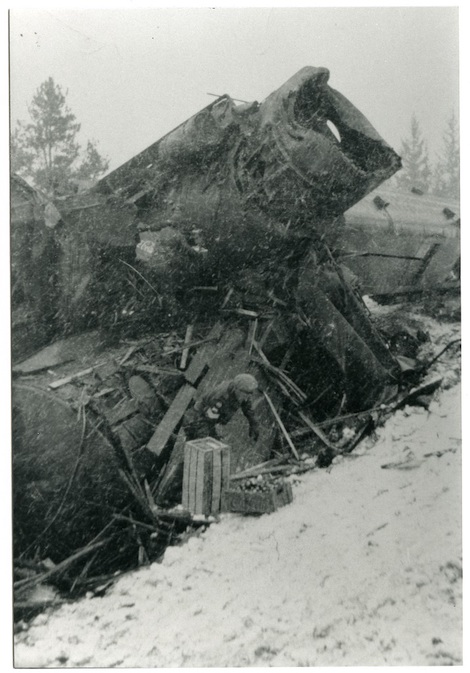 Seventeen of the twenty-one fatalities from the crash were soldiers from the 2nd Regiment, Royal Canadian Horse Artillery. The wooden cars the men rode in plunged into an embankment and were so shattered that four bodies were never recovered. Bound for training in the United States before deployment, the soldiers are included amongst the 516 Canadian soldiers who died in the Korean War. To this day, this is the greatest loss of life on home soil in Canadian military history. 
A Personal Tragedy
The Atherton case came at one of the most difficult periods in Diefenbaker's personal life. His wife, Edna, was terminally ill with leukemia, and he was reluctant to leave her bedside. Demonstrating considerable influence over her husband, Edna convinced him to take on the case. Unfortunately, she did not live to see Diefenbaker succeed in defending Atherton, as she passed away three weeks before the trial began. 
"Among the numberless trials in which the brilliant John Diefenbaker...  has participated, none were more dramatically successful than this far-famed counsel's triumph at Prince George last week."
– The Ottawa Citizen, 1951 
Edna Brower Diefenbaker: Unwavering Faithfulness
Edna met Diefenbaker while he was a lawyer in Prince Albert, and the pair married in 1929. Edna was a key influence during Diefenbaker's early political career, and arguably his most faithful ally. Her unwavering belief in her husband helped carry him through many political defeats, and led to his becoming a Member of Parliament in 1940. 
Edna was well known to politicians and the press for her warm and charming personality, and dedication to Diefenbaker. When she died in 1951, her passing was noted in the House of Commons – the first time such an honour was bestowed upon a non-member of Parliament.