2022-23 Amati Concert Series
The Amati String Instruments will be presented in a concert series featuring various musicians beginning in fall 2022 until spring 2023. The series has been curated by Dr. Véronique Mathieu (D.Mus), associate professor of Violin and the David L. Kaplan Chair in Music, a position made possible by a $2-million donation from USask alumni Xiaoping (Bob) Xu (MA'92, LLB'17) and Ling Chen (MA'90).
Feb. 5, 2023 at 3 PM CST:
Duo Concertante
'A miracle of knowledge and poetry'
Outstanding musicians, champions of new Canadian chamber music, and visionary artistic directors, Nancy Dahn and Timothy Steeves forge a musical legacy through live performances.
Apr. 23, 2023 at 3 PM CST:
Robert Koenig, Véronique Mathieu and friends
Now in his third decade as a much sought-after performing artist, Saskatchewan-born pianist Robert Koenig has performed throughout the world to great acclaim as a collaborative pianist and chamber musician. His partnerships with many of today's leading classical artists have seen him grace many of the world's most important stages including New York's Carnegie Hall and Lincoln Center, Washington's Kennedy Center for the Performing Arts, Boston's Jordan Hall, San Francisco's Herbst Theater, Seattle's Benaroya Hall, Vancouver's Chan Center, Tokyo's Suntory Hall, Taiwan's National Theater, Hong Kong's City Hall, London's Queen Elizabeth Hall, Paris' Louvre Museum, Brussels' BOZAR, and Amsterdam's Het Concertgebouw.
A Canola Celebration (past)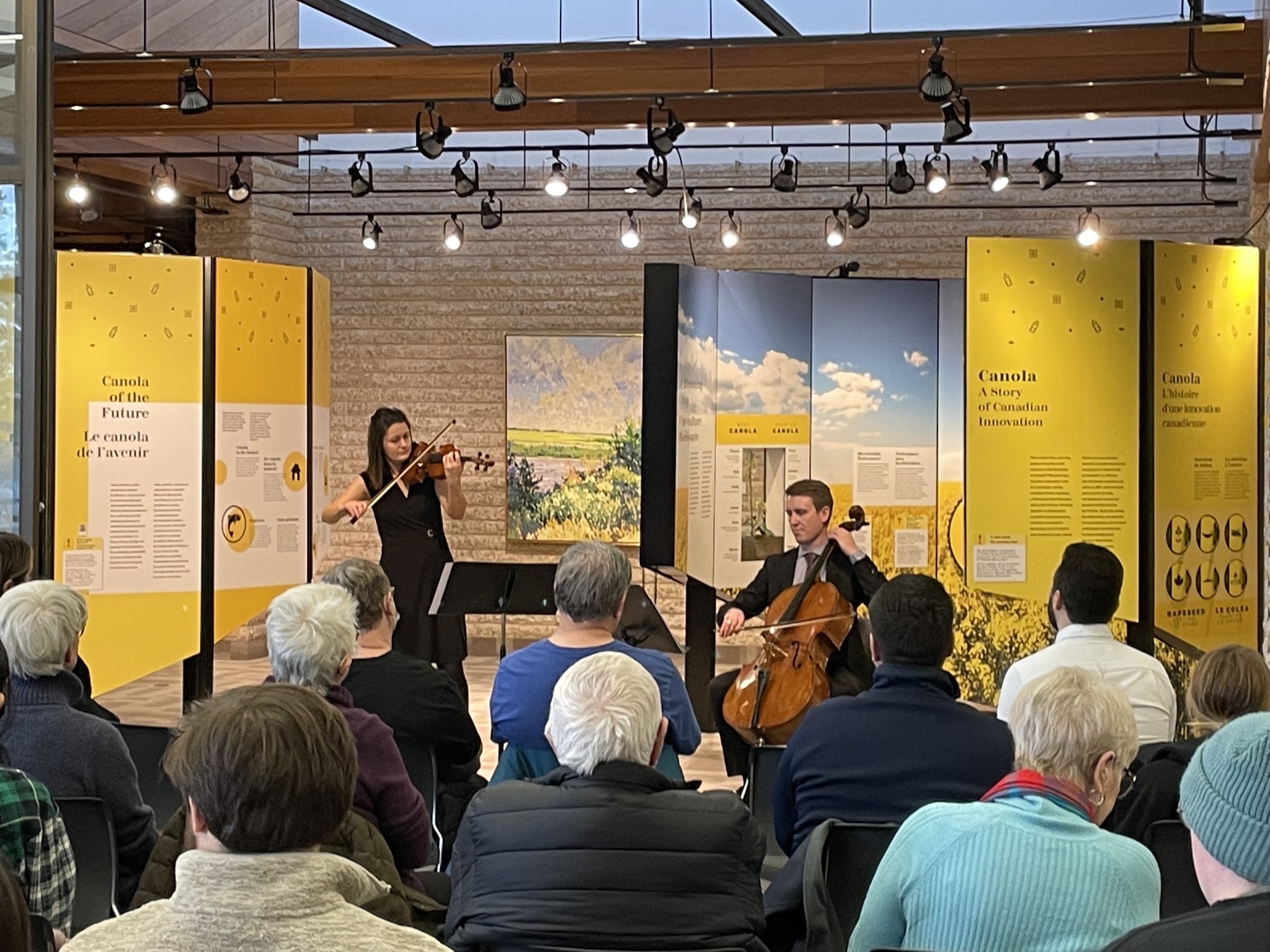 Thank you to everyone who came out on Saturday afternoon to attend the Amati Concert and tour the Canola exhibit during our final free admission day sponsored by SaskCanola! The Amati concert was featured on Radio Canada! You can read all about it here.
February Break Camp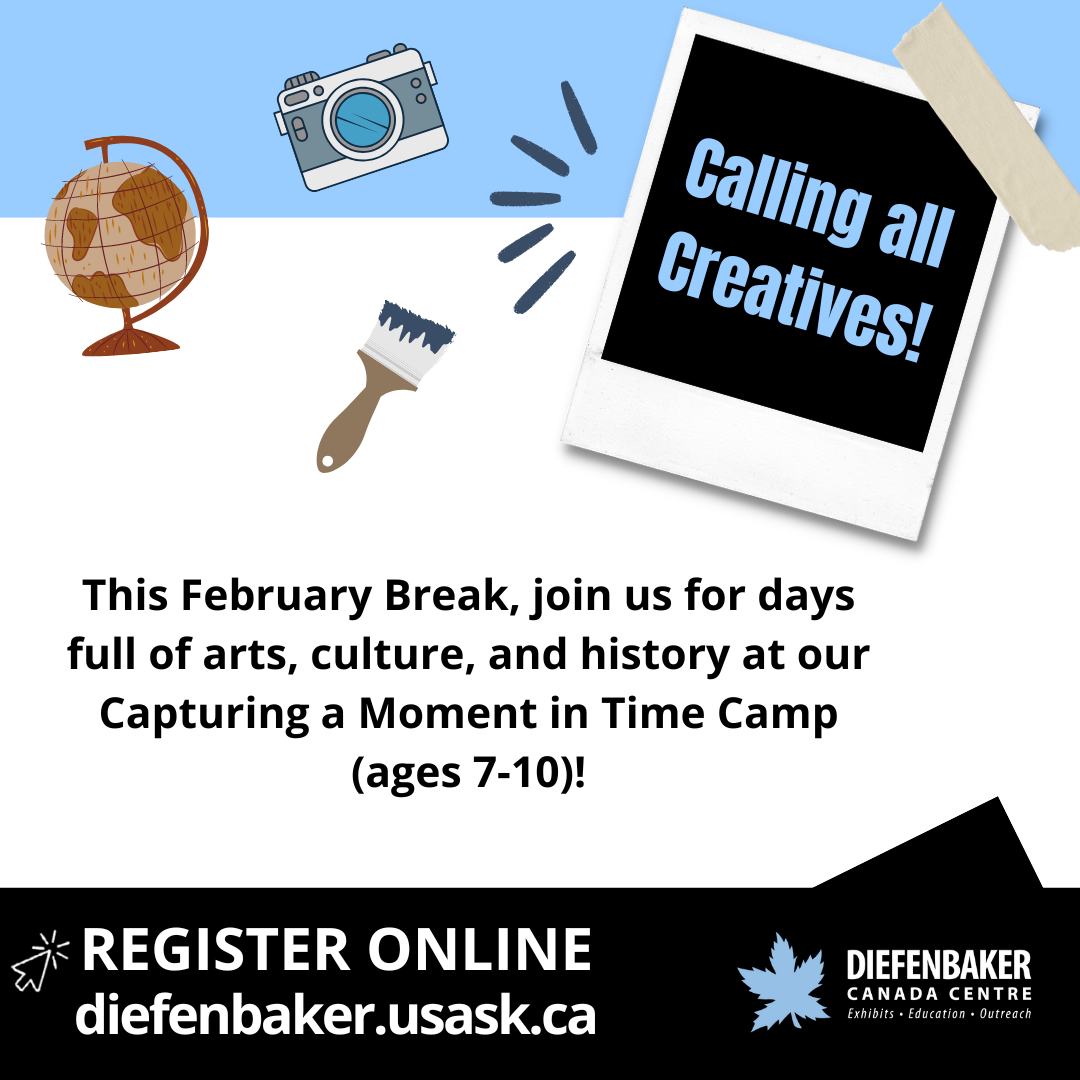 Calling all Creatives! This February Break, kids ages 7-10 are invited to join us for four days of fun at our Capturing a Moment in Time Camp! Campers will have the opportunity to explore Canadian history through fun and engaging age-appropriate art projects, tour the new Snapshots of Canada exhibit at the DCC, explore the USask campus, and create their very own museum exhibit!
Dates: February 21-24 (Tuesday to Friday) 
Time: 9:00-4:00
Ages: 7-10
Great War Tour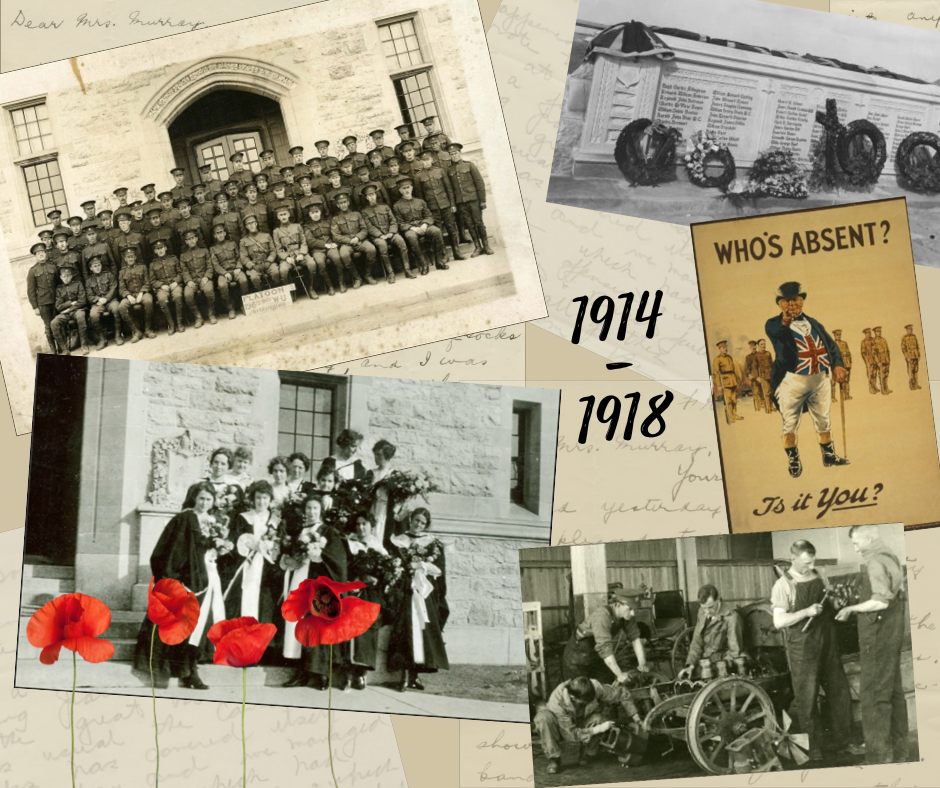 On July 28, 1914, a global war commenced, lasting longer than anyone anticipated, creating devastating loss and destruction. At this time, the University of Saskatchewan was only a few years old and had yet to acquire a significant voice and population, leaving the Great War to heavily impact the process of growth and partially shape the institution that it would become.   
350 University of Saskatchewan students, staff, and faculty went overseas to join the war effort. Many of these people had significant roles in leading and raising battalions, running education programs for soldiers, and earning medals of valor in defining moments of battle. Back home, groundbreaking research was taking place, soldiers were being supported, and the university experienced a significant gender imbalance that allowed women to gain a voice.   
This November, join the Diefenbaker Canada Centre on an outdoor, 90-minute campus walking tour to learn more about the significant role the university played overseas and on the Homefront through highlighted students and staff stories, campus memorials, and historic building stops.   
Please Note: This is an extensive outdoor walking tour that will take approximately 90 minutes. Please dress for the weather and wear appropriate footwear. There will be opportunities to stop inside buildings and warm up, but most of the tour is outside.  
Tours are recommended for participants ages 12 and up. This tour discusses the impact of the war and worldwide pandemic on campus and will discuss loss and destruction to some degree, which may not be suitable for younger audiences. 
Tour Dates and Times: 
April dates tbd.
*Tickets are $12.00 (+tax) per person and will be available for purchase in the DCC lobby