Free Afternoon Concert Featuring the USask Amati String Instruments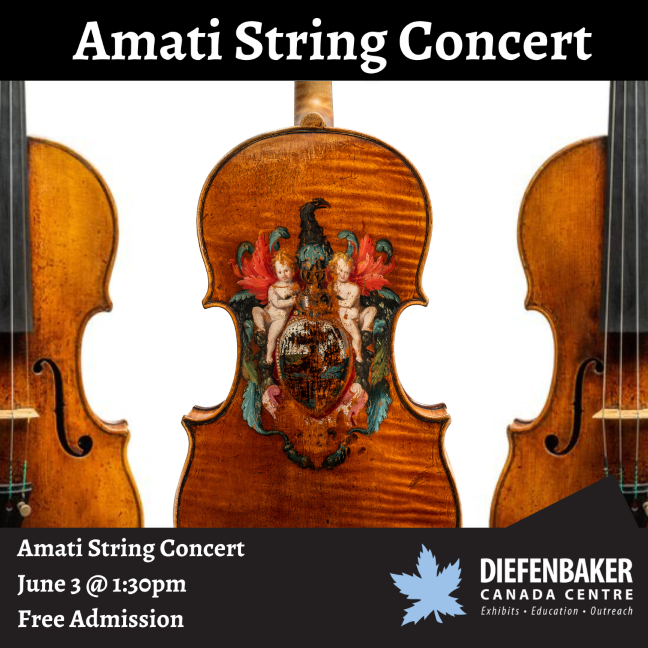 Have you ever wondered what 17th Century musical instruments sound like?
The Diefenbaker Canada Centre and the Department of Music are hosting a free concert on Saturday, June 3rd at 1:30 pm in the lobby of the DCC. The concert will showcase a variety of music performed by faculty members playing 17th Century Amati string instruments. If you enjoy classical music, don't miss the opportunity to experience the sound of these beautiful, hand-crafted instruments up close!
Following the concert, guests are invited to tour the Diefenbaker exhibit gallery, including our newest traveling exhibit, Health in Space. For more information, please contact the Diefenbaker Canada Centre (306-966-8384) or email us: dief.centre@usask.ca.